Winter driving in Iceland: Northern Lights on a self drive tour in your rental car - Budget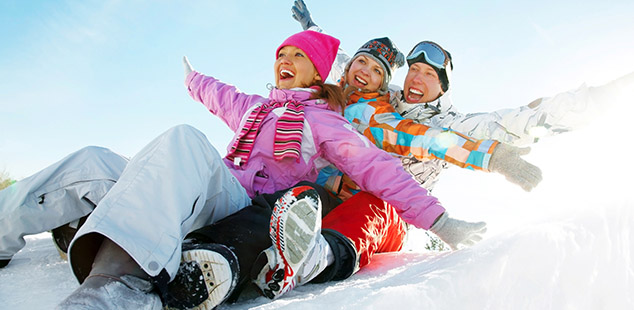 Iceland driving conditions: Winter driving in Iceland
Winter driving in Iceland can be a challenge at times, especially in an unfamiliar vehicle. However, despite some minor intricacies, driving during winter in Iceland gives you the opportunity to experience some of the country's most incredible sights, such as the jaw dropping Northern Lights.
The Northern Lights can be frequently seen throughout winter, and occasionally into early spring. These dancing lights glow green and purple, depending on their intensity, sometimes turning pink if they are strong. If you're lucky enough (which you'll probably be), you'll have your own chance to capture the Northern Lights whilst driving at night, away from the city lights.
During winter, the sun rises late and sits low on the horizon, which can cause it to explode with its golden rays and impair your vision. So it's a good idea to bring along a pair of good sunglasses, and keep your eyes peeled on the road.
Driving in Iceland during winter really isn't as tough as it seems, in fact it's incredibly straightforward. However, Budget cares about your safety and has a couple of suggestions:
Although the temperature rises during the day, it can be very icy most winter mornings and early afternoons. Please be careful driving during these times as there may be ice hidden on the road that can catch you off-guard.
Be sure to decrease your speed and leave yourself plenty of stopping distance between you and the car in front; you should allow at least three times more space than usual if the road is wet or icy.
Use low gears in snow or ice to keep traction, especially on hills. If you get stuck in snow, do not spin your wheels as doing so will only dig you in deeper. Turn your wheels from side to side a few times to push snow out of the way. Use a light touch on the gas to ease your car out.
Now keep calm and drive on!
Book now