Iceland travel tips: safe self drive tour in Iceland in your rental car - Budget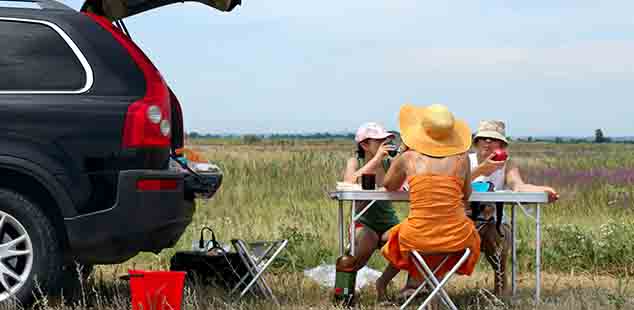 Iceland Travel Tips
To make your self drive tour in Iceland more relaxed & enjoyable, we've teamed up with the Department of Transport to provide you with some helpful driving tips:
Seat belts
Seat belts are required by law to be worn at all times, in the front and back seats of the car. Most serious accidents have occurred because passengers or drivers were not wearing seat belts.
Maximum driving speed
Maximum driving speed in Iceland is 90 km per hour on regular roads and 80 km per hour on gravel roads. However, always drive according to the conditions and in a way you feel comfortable with!
Traffic signs
In Iceland some traffic signs are unique, you may not have seen them before. Please acquaint yourself with them before you start driving.
Remember, if you are driving a car you have not driven before, it may behave differently to your own car, so we encourage you to drive with extra care. Again, it is our honest wish that you have a wonderful experience in Iceland, and that your travel will bring you home safely and with great memories.
By driving in Iceland you'll experience the country to the utmost but let's do it in a safe manner.
Here are some useful links about traveling in Iceland:

Travel Safety Tips from the Icelandic Association for Search and Rescue
More Information and Safety from the Icelandic Road Traffic Directorate
Visit Iceland with lots of information on travelling in Iceland in various languages
Driving in Iceland brochure from Budget Iceland