Child and Baby Seats
Protect your children at all times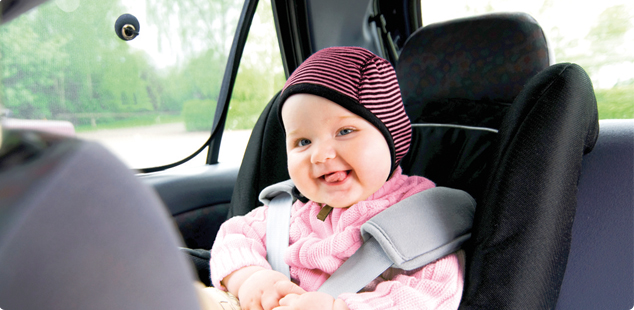 There's no substitute for safety, especially when you're travelling with children. Each time you reserve a Budget rental car, be sure to request a safety seat for each child travelling with you.
By Icelandic law, children must be seated in a safety seat at all times when driving. There are three different options available, depending on the age or height of the child. You can choose the seat you need while making your online reservation.
If you have any further questions about our Safety Seats, please do not hesitate to call our reservations team on (+354) 562 6060. Feel free to ask any question to our rental station staff, we want to make sure you are happy when renting with Budget.
What Child Safety Seats are available?
We also offer booster seats for 4 - 11 year old children (approx. 22 - 36 kg).
A safety seat can be reserved by selecting the child safety seat option during the 'Add Extras' step of the online booking journey. We cannot guarantee a safety seat unless one is reserved. You will also be asked at the rental station upon pick up whether you wish to hire a child safety seat (if available).
Other methods of booking a safety seat are via our Service Center, by calling 562 6060 You can also add a child seat to an existing reservation.