Basic Cover Explained
Basic cover you receive when hiring a vehicle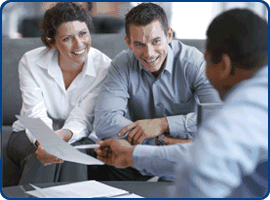 When you hire a vehicle from Budget, the price you pay automatically includes a basic level of cover should you be involved in an accident or breakdown.
Please familiarise yourself with the below areas of cover and the excess amounts you will be liable for. It is our goal to make all our products and services transparent for our customers.
Basic cover is included unless you have pre-arranged contracted rates. If you have contracted rates please contact your company representative to find out your cover arrangements.
What is included in basic cover?
Collision Damage Waiver (CDW). This takes care of most repair costs, however you will be liable for a fixed amount towards these repairs. In excess of 195.000 ISK per incident for passenger-cars or 360.000 ISK for other car-groups; jeeps, minubuses or minivans.
Theft Protection. If your car is stolen, Theft Protection will cover the cost of replacing it. You'll need to pay an excess to cover part of the costs.
Can I turn down the basic cover?
If a customer chooses to rely on credit card or any other insurance for cover, we strongly recommend that the terms and conditions of any cover is provided by the credit card company and the customer understands it fully before declining any of the insurances provided by Budget Iceland. Also, if something happens to the car, the customer will be charged for the damage by Budget and the customer has to make the insurance claim to the third party (credit card company or other insurance firm) independently.

Optional Additional Cover
If you're looking for extra peace of mind when renting a vehicle, Budget also offer a range of additional cover options to supplement the standard mandatory cover included in your quote.
Click here for more information about additional cover, or call our Service Center on (+354) 562 6060.