About us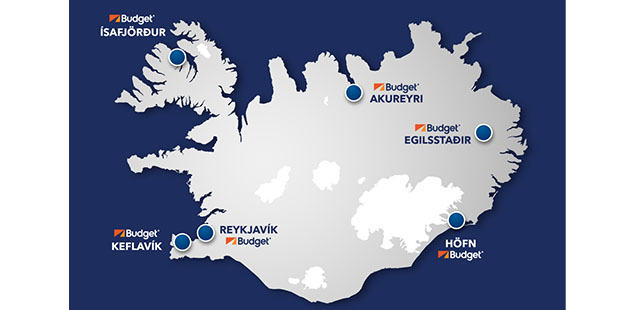 Budget is a low priced car rental. You can guarantee a rental car that your budget can handle at Budget car hire.
In 1990 Budget started renting cars in Iceland and for the past years Budget has been growing tremendously. We now have stations located in 8 places around Iceland. Here you can see our locations.
1958 Budget started its business and was for "budget-minded" renters. On this time the car rental market was already big but Budget was true to its name. Budget provided excellent service and quality cars for low price and still does.
Today Budget Car rental is one of the world's best-known car rental brands in the world with approximately 3,350 places in more than 120 countries.
All year around Budget has ongoing offers that you can take advantage of. Here you can see our latest offers.

Telephone: +354 562-6060 E-mail: budget@budget.is
Holtagarðar - Holtavegur 10
104 Reykjavík